Checkout
In Stock on almost every item
FAST SHIPPING
Top News And Deals For This Month
Grill Of The Week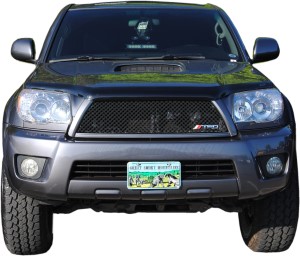 Toyota 4Runner - Double Woven Wire
While we do have a 2006-09 Toyota 4Runner mesh piece available, this customer took his install a bit further by using our Double Woven Wire mesh. The type of mesh is harder to work with but the extra effort paid off in the end, as seen in this pic.
Free LED Flashlight
Free LED Keychain Flashlight
On Orders Of $75 Or More.